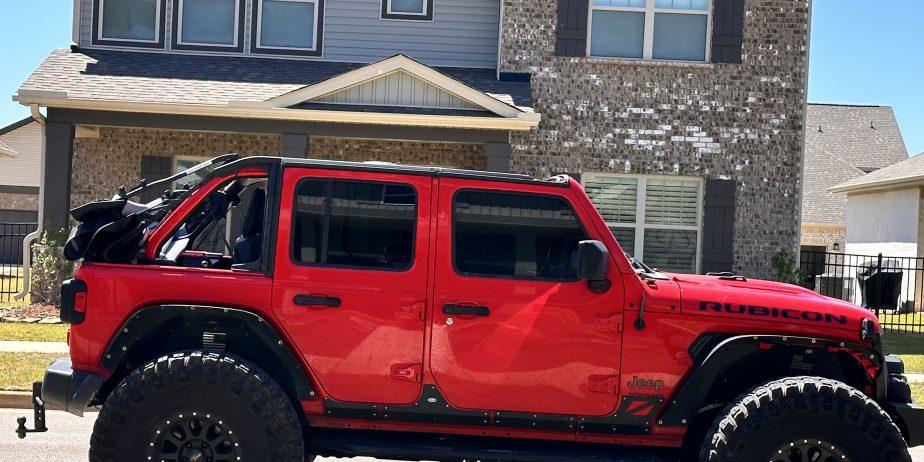 2019 Jeep Wrangler Rubicon. 85,000 miles.
2.5 inch spacer lift
1.25 inch body lift
1.5" wheel spacers
42×14.50×17 Gladiator X Comp MT's with about 85% tread (Have a new 5th matching tire)
Factory running gear still
Tazer mini programmer
Has the body cladding on it now seen in the first pic.
Soft top only.
I build Jeeps so please keep your opinion on how you think it should be built to yourself. It has never been off-road. Was built to be pavement princess.
Ok here's that backstory on the jeep. It was originally an enterprise rental. I bought it with 23k miles on it. While it was with enterprise it was stolen. The VIN tags were removed by the people that stole it. The state of Alabama issued a new vin for it. The paperwork is in the pictures. Has clean carfax on original VIN and the new VIN the state did not salvage it out. That's why the price is only $37k obo
May finance it with a sizable down payment.
I am NOT a dealer.
Located in Athens AL