Learn What You Don't Know. Share What You Have Learned With Others.
No matter what Jeep you own, how old or young you may be, where you live, or how long you have been Jeeping, the Jeep community is family. And family supports and takes care of each other. We have built the Jeeper's Resource Center to offer advice from industry experts, tips for safe, legal and responsible outdoor recreation, "how-to" videos and blogs, and the ability to submit a question to the Jeeping Nation Community, or to a panel of experts who can help you find a solution to your burning questions. We will be constantly adding content to the resource center, so stop back often to check out what new information or advice you might find valuable.

Responsible Off-Roading & Outdoor Activities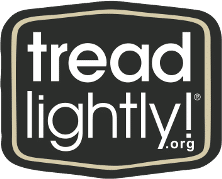 Tread Lightly! is the OFFICIAL EDUCATION PARTNER of Jeeping Nation and the industury leader when it comes to promoting and teaching safe, knowledgable and responsible driving Off-Road. Tread Lightly! and its partners lead a national initiative to protect and enhance recreation access and opportunities by promoting outdoor ethics to heighten individuals' sense of good stewardship. Tread Lightly!'s goal is to balance the needs of the people who enjoy outdoor recreation with our need to maintain healthy ecosystems and thriving populations of fish and wildlife. Afterall, BEING RESPONSIBLE DOESN'T MEAN BEING BORING. They offer a myriad of programs, trainings, and educational material to help educate recreationists across the nation on the importance of treading lightly.
How To Videos
Check out some of our Jeeping Nation Official Partner videos for details on new products, new technology and "How-To" information for those who are DIY'ers!

Top 10 Tips on Changing Your Brakes
How to Change Your Vehicle's Brake Pads, Calipers and Rotors
Why Bleed Your Brakes, and How to do It
Partner Product & Technology Videos
Rugged Radios
EJS Promo Video

Rugged Radios
Radio Install Video

OPTIMA Batteries

Building the Ultimate Power Source.
OPTIMA Batteries
How to Maintain Your Battery's High Usage Demands.
OPTIMA Batteries

Built Tank Tough.
OPTIMA Batteries

Ride Shotgun on Rubicon with Larry McRae.
OPTIMA Batteries

Why buy a Yellowtop OPTIMA Battery?
OPTIMA Batteries

Yellowtop – Jeep Tested, Moab Tough.
 Scrubblade Wiper Blades
Two Blades Tough

 TeraFlex
TeraFlex has on YouTube

 TeraFlex
TeraFlex has on YouTube

 TeraFlex
TeraFlex has on YouTube

 TeraFlex
TeraFlex has on YouTube