Through our Jeeping Nation Marketplace, we have created a program for members to shop online and generate funds for your favorite charity or Jeep Club.  Simply associate a charity or Jeep Club to your profile as you register.  If you haven't already selected a charity or club to attach to your profile, you can navigate to My Account to make your desired update.  We realize that not all Jeep owners are part of a club but may wish to help support a charity with your online purchase.  Either way, simply navigate to our Marketplace, select a brand you wish to shop at and enjoy the same retail prices while raising money for your club or Charity!
Select a Club or Charity to attach to your profile
Go to Jeeping Nation Marketplace
Select a brand or product you wish to order online
Make your purchase
Congratulations.  You just generated a commission back for your charity or Jeep club!
We are proud to announce that since 2009 Topless for TATAs has donated $390,226.41 to the Breast Cancer Research Foundation which as a result has funded 7803 hours of critical lifesaving research. Topless for TATAs is a registered 501(c)(3) nonprofit 100% volunteer-based organization whereas our sole mission is to promote Breast Cancer Awareness and to raise funds in hopes to one day rid this planet of this horrid disease
We Are Everywhere!
Topless for TATAs hosts events all year long and has so much going on. Follow us on Facebook, Twitter, or Instagram to get the latest and greatest information first!
Blue Line Bears is a nonprofit organization with the goal of helping the children of fallen Law Enforcement officers cope with the devastating loss of a parent. Blue Line Bears is the creation of the 14 year-old daughter of a police officer whose goal it is to help the children of fallen officers through the difficult loss of their parent.  Children of law enforcement officers grow up realizing that their parent's life is at risk every day they go to work.  Add to that the fact that there is much public ridicule of law enforcement officers, and deaths in the line of duty are sudden, shocking and violent.  With all of this in mind, Blue Line Bears will not only provide a lasting keepsake to help keep the officer's memory alive, but will also help their child to see that there are caring individuals who respect and appreciate men and women in uniform.   Children of officers killed in the line of duty are oftentimes young, perhaps too young to remember the parent who died.  For those children, a bear from Blue Line Bears will provide a tangible reminder that their loved one will always be with them.
Tread Lightly! is a nonprofit organization based in Centerville, Utah, whose mission is to promote responsible recreation through stewardship, education and communication. It was started as a campaign to address impacts from off road vehicles by the United States Forest Service in 1985, but became a nonprofit in 1990.

On October 13, 2017, Jeep Beach Inc., a 501(c)(3) charity, was founded to increase fund-raising efforts. Jeep Beach Inc. operates under the governance of a five member executive board and three member advisory board. All board positions, as well as the hundreds of event workers, are ALL volunteers from within the community. Jeep Beach Inc.'s structure allows the event to provide better experiences for the vendors and participants.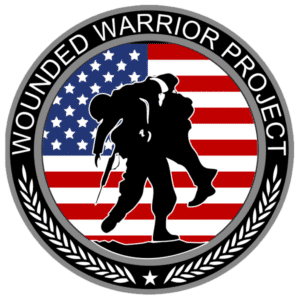 Every warrior has a next mission. We know that the transition to civilian life is a journey. And for every warrior, family member, and caregiver, that journey looks different.
We are here for their first step, and each step that follows. Because we believe that every warrior should have a positive future to look forward to. There's always another goal to achieve, another mission to discover. We are their partner in that mission.