List, Sell or Buy Jeeps, Jeep Parts and Jeep Accessories
Yes, it's that simple.  We want to make it easy to sell your Jeep or Jeep Parts to interested buyers across the entire United States, or to help you find that special Jeep part or accessory that you've been searching for.  Jeeping Nation provides one location where you can buy, sell or trade* your Jeep or Jeep parts and accessories.  As a Jeeping Nation member, list your items for FREE or search our inventory to find that special part you've been searching for.  Want to make sure more people find your ad?  For $5, you can make your ad a "featured ad" on our website!
*Message sellers through the site regarding possible interest in trading Jeeps or parts & accessories.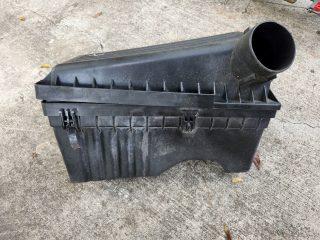 by Chris
Engine & Underhood
Florida
10 views
OEM Air intake tube, air filter housing and filter box intake connector tube from a 1998 2.5L Jeep Wrangler (TJ). Part numbers 53030616, 4797776, 53030610, 6937012. Comes with a lightly used filter! Two of the five clasps on the air filter housing are broken. It still seems to close tightly, and didn't seem to affect