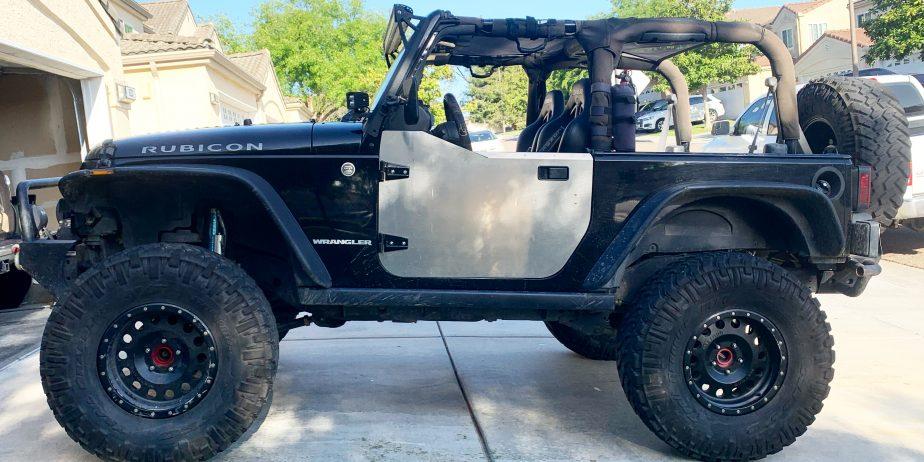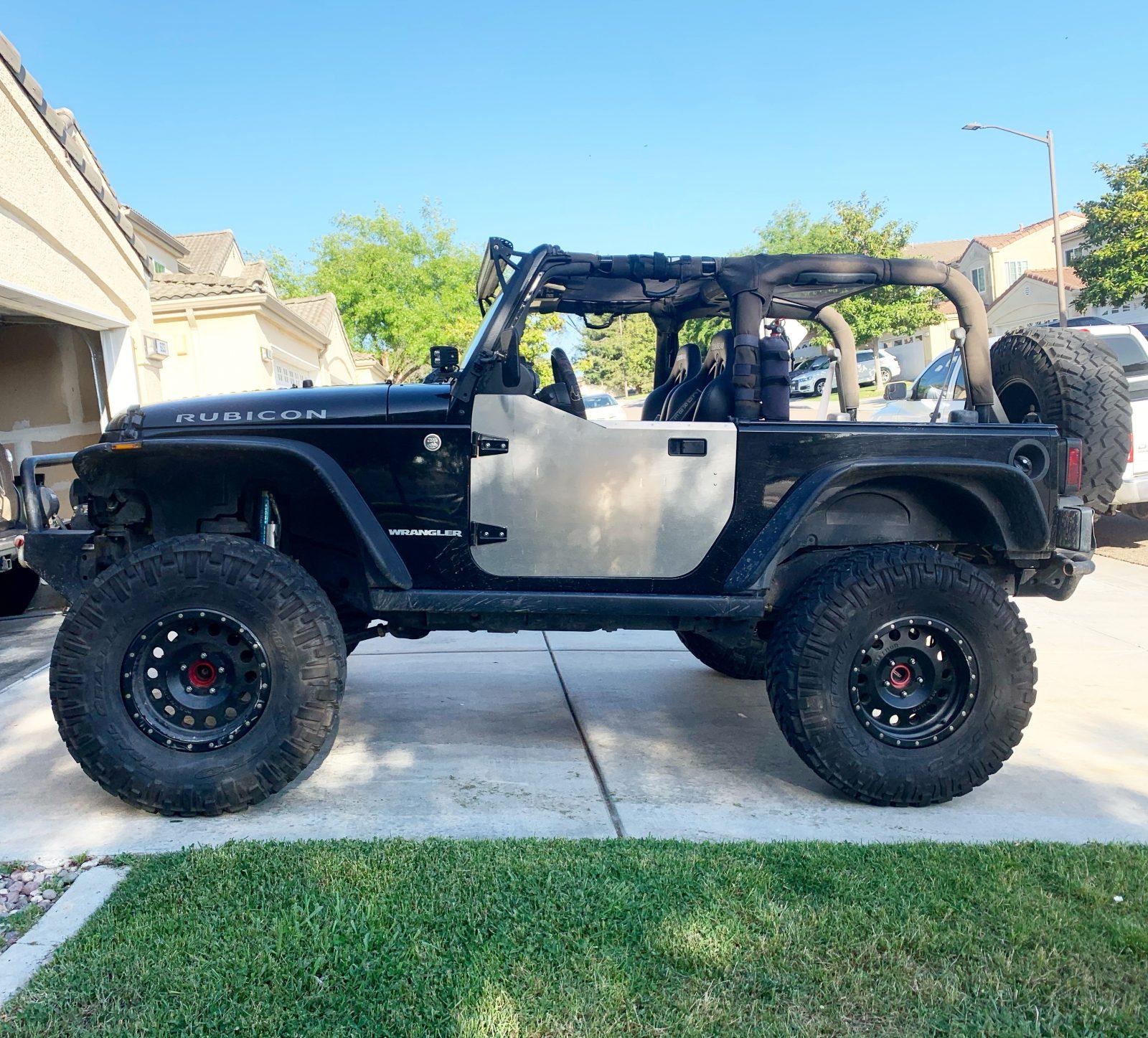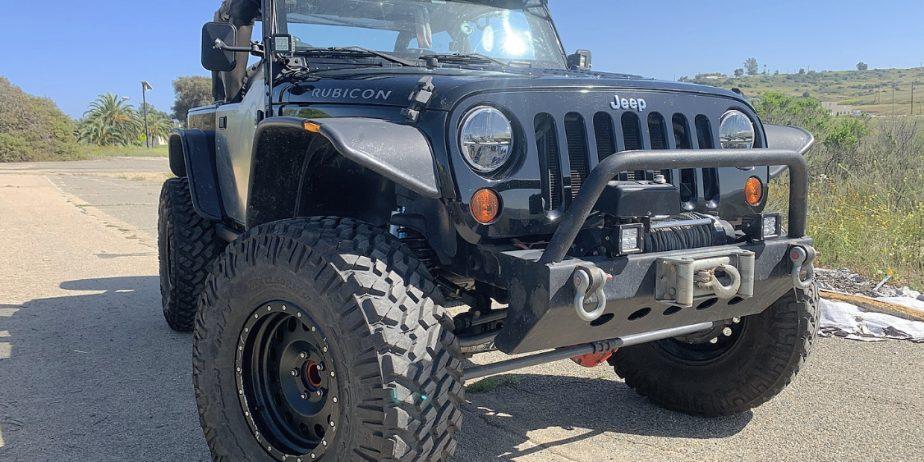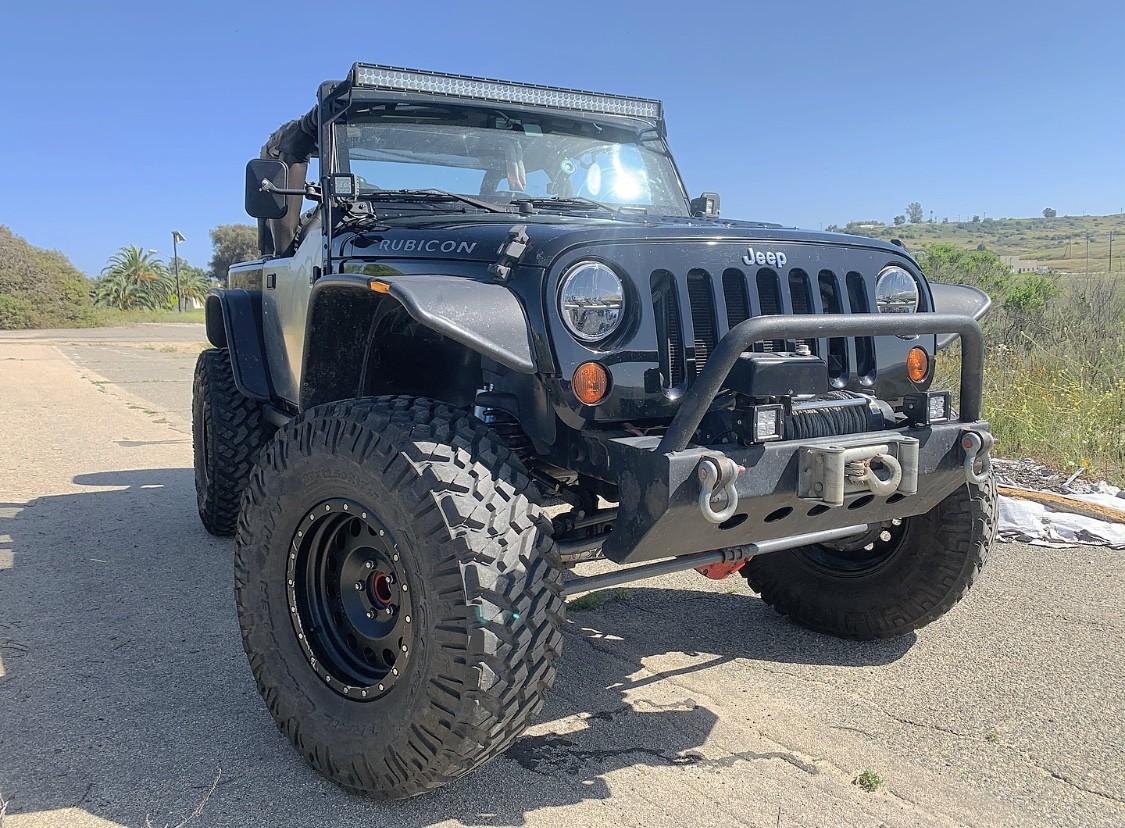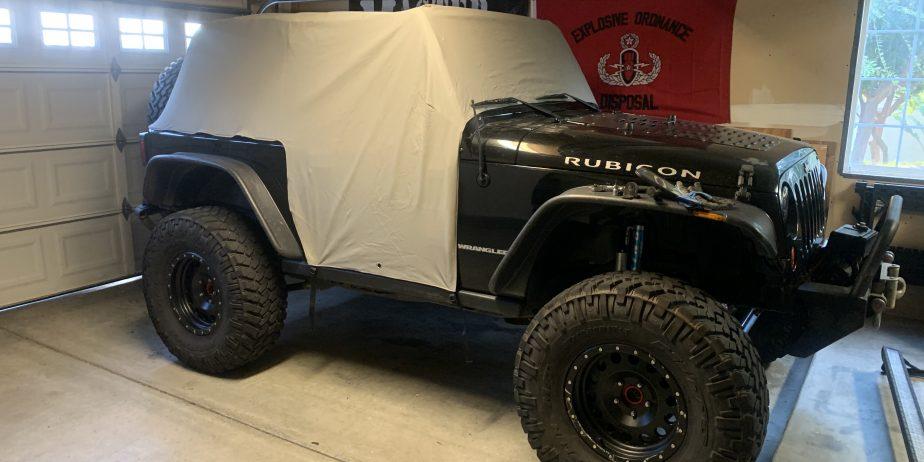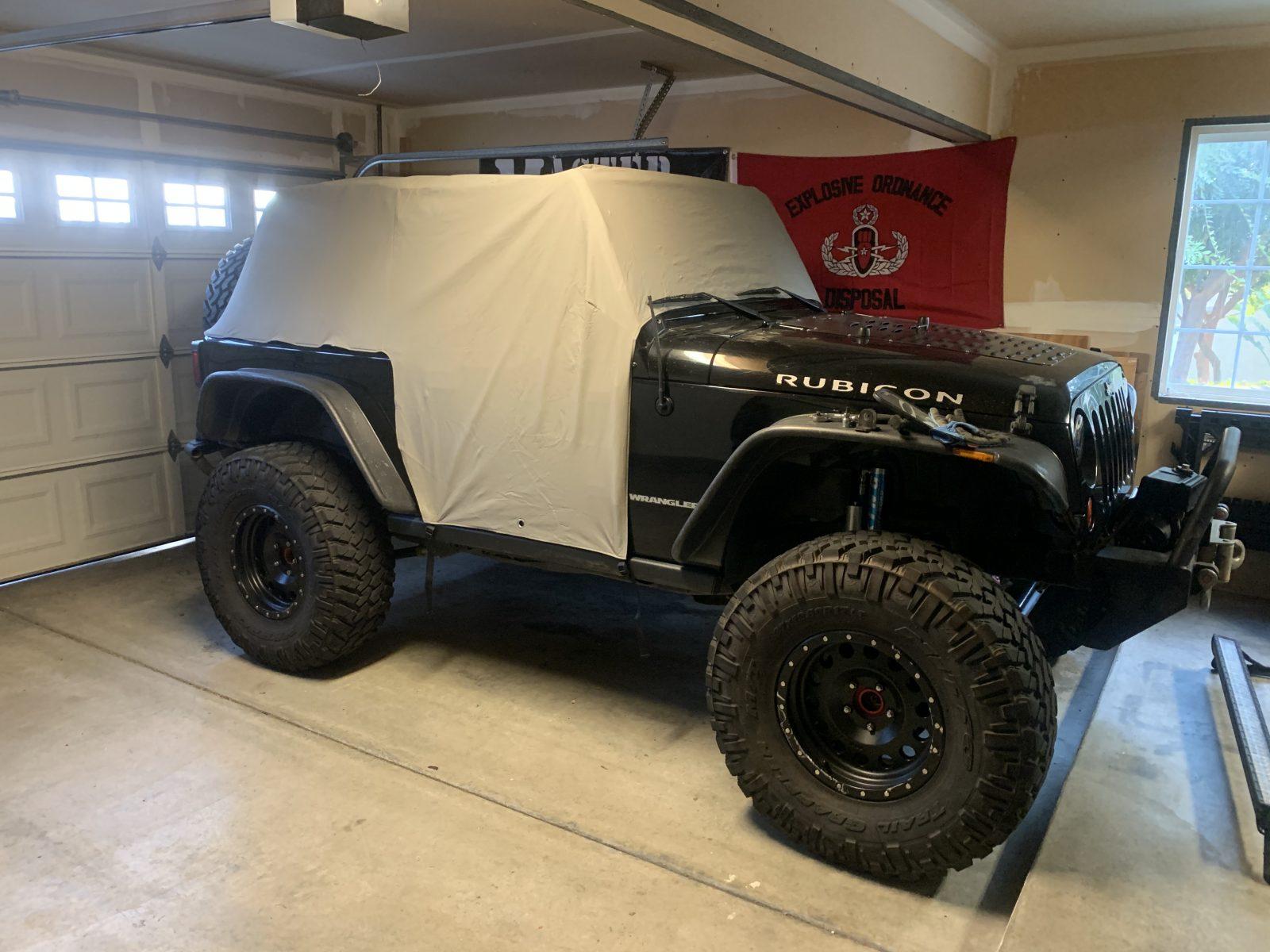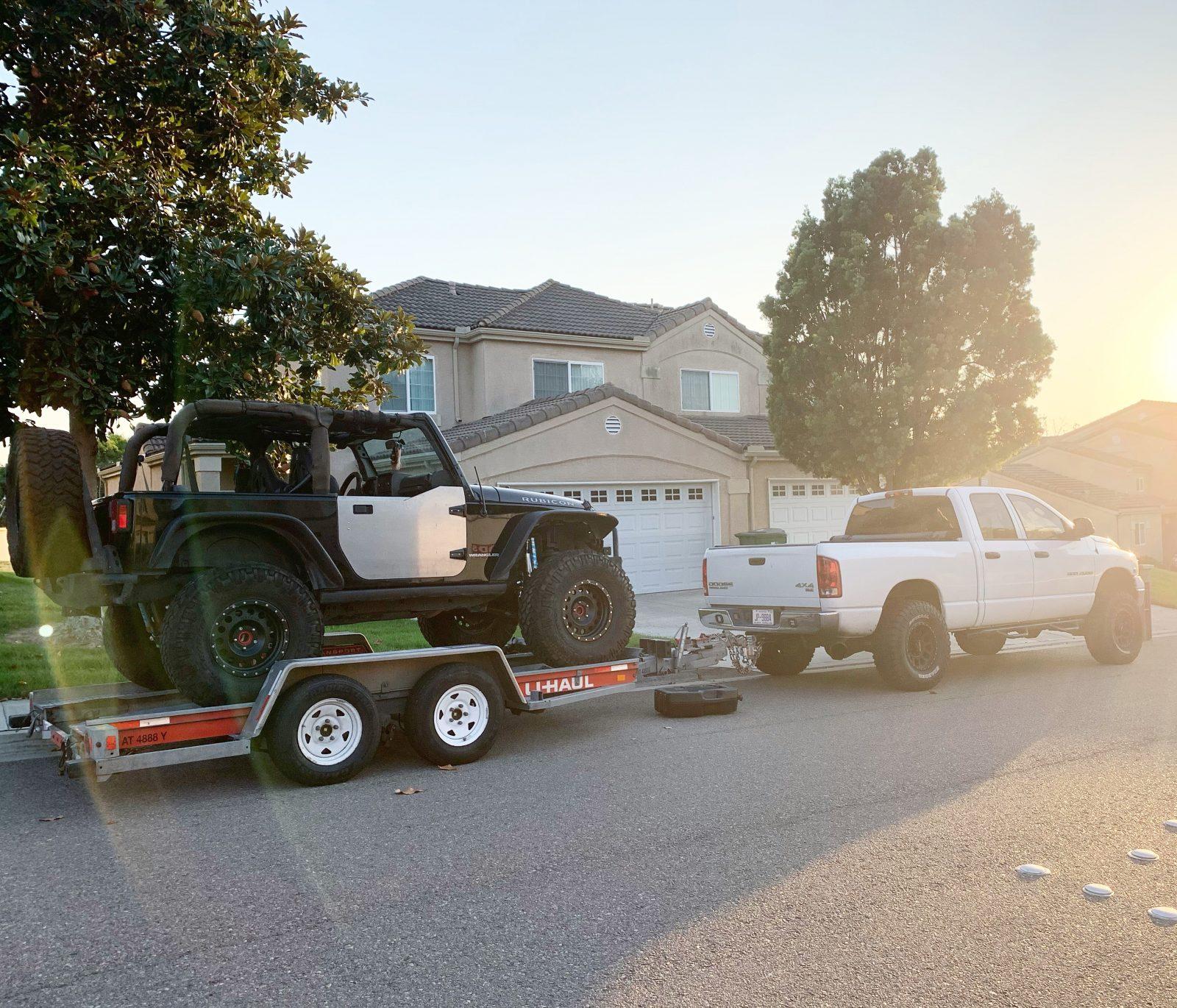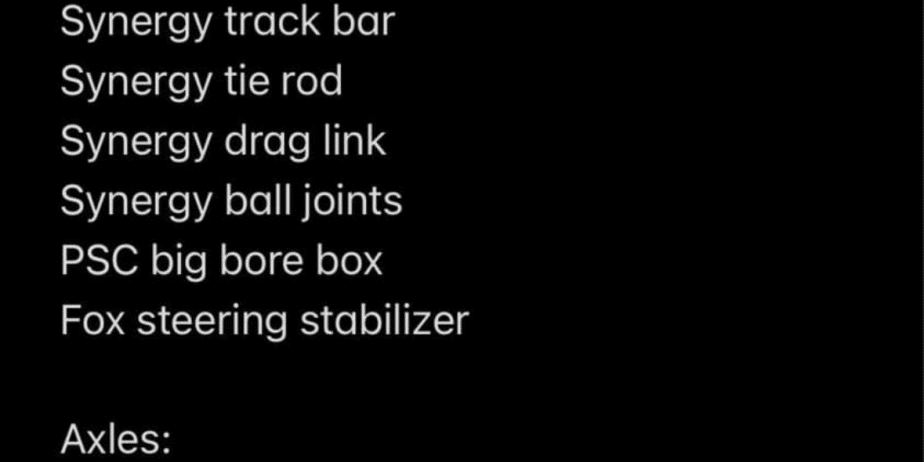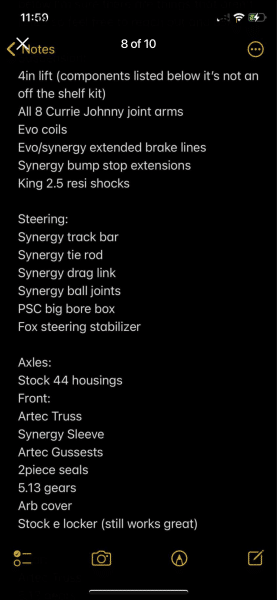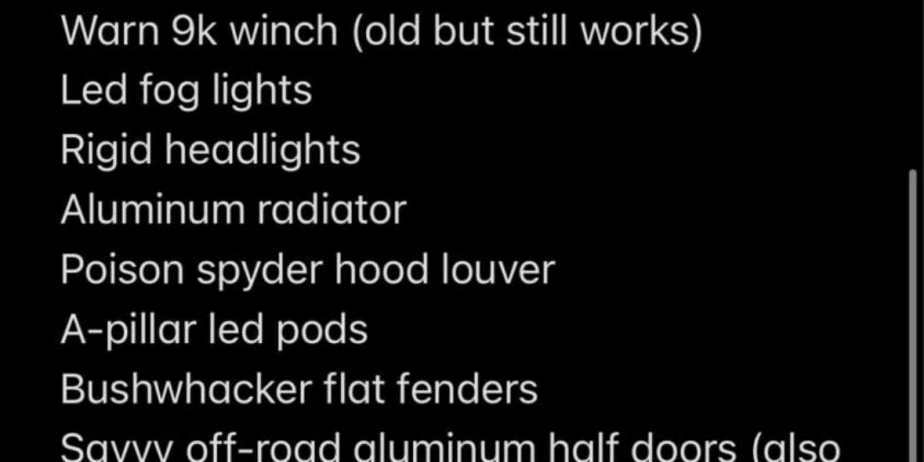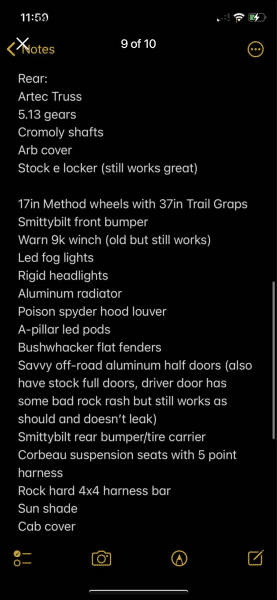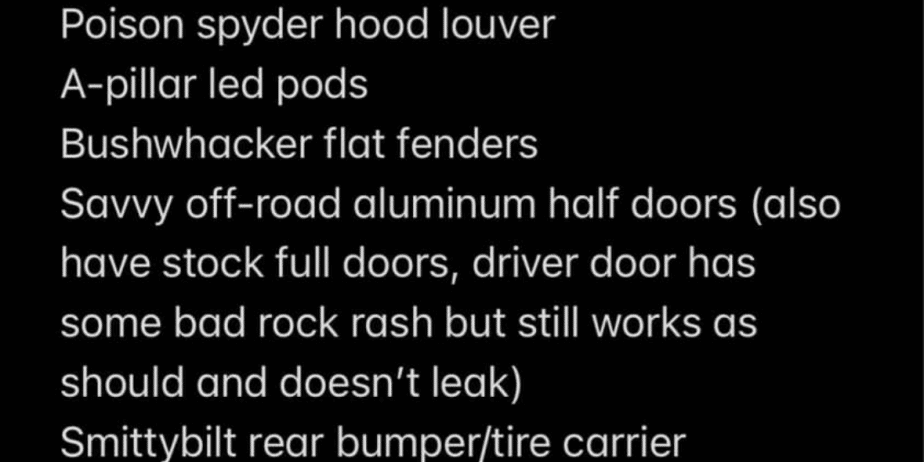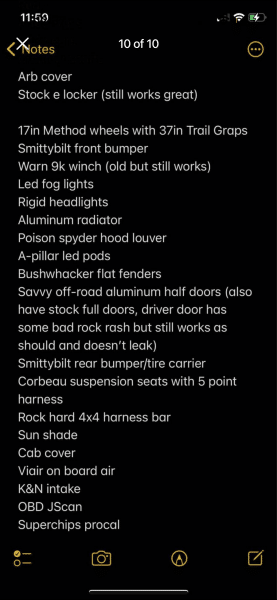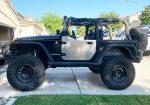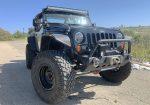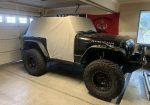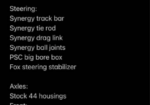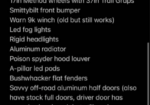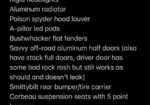 FOR SALE: $22,000
Located near Camp Lejeune NC
It's time I put my pride and joy up for sale. I've lost interest in the community and want to pursue other hobbies. For starters it's a 6 speed manual with the 3.8l engine. There are 108,000 miles on the jeep. With that out of the way, here is my 2010 Rubicon that has been priced together with nothing but the best parts. The full build list is below as well as in the pictures. Please feel free to contact me if you have any other questions.
The jeep is lifted 4in using EVO mfg. Coils. All control arms are Currie adjustable with Johnny joints. The brake lines were extended using EVO and Synergey lines. Synergy bump stops were used and King 2.5 Resi shocks finish up the suspension mods.
the steering has been completely rebuilt as well with Synergy track bar, tie rod, drag link, and ball joints. The steering box has been replaced with a PSC Big Bore Box and finished off with a fox racing stabilizer.
The axles are the stock Dana 44 housings however they too have been touched. The front axle is sleeved, trussed, and gusseted. The rear axle is also trussed and has chromoly shafts. Both axles are sealed off with ARB covers and house 5.13 gears. Both e-lockers still work great.
The wheels are 17in methods and they are wrapped in 37in Trail Grapplers that still have plenty of life in them.
The front bumper is a Smittybilt and houses a warm 9k winch. LED fog lights are mounted to the bumper. Rigid LED headlights help light the way. The jeep has an aluminum radiator, cold air intake, and a poison spyder vented hood louver to help keep the engine bay cool on hot days. The fender flares are bushwhacker. There are LED Pods on the a-pillar as well. The jeep always has its savvy off-road half doors on it however I still have the OEM full doors. The driver side is pretty scratched up from some trail damage. The interior didn't go untouched either as I replaced the seats with Corbeau suspension seats and 5 point harnesses. The jeep also has Viair on board air mounted in the back. The rear bumper is a Smittybilt and tire carrier that easily hold a matching spare. The jeep has a mesh sunshade that covers the entire cab and has a cab cover for storage. Lastly the jeep will come with a Superchips Procal and a Bluetooth reader if you choose to run OBD JScan.
This jeep has been very well taken care of and has always been garage kept. Let me know if you are interested. I also have someone who is able to deliver the jeep if you are not located near me.