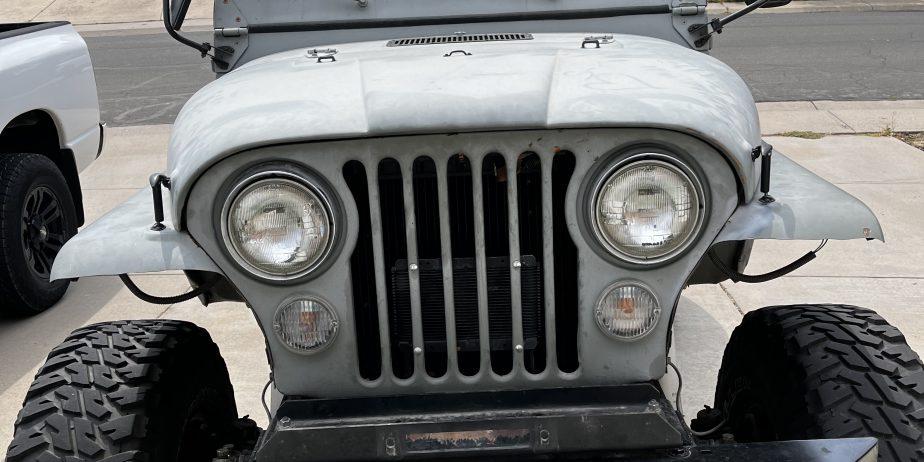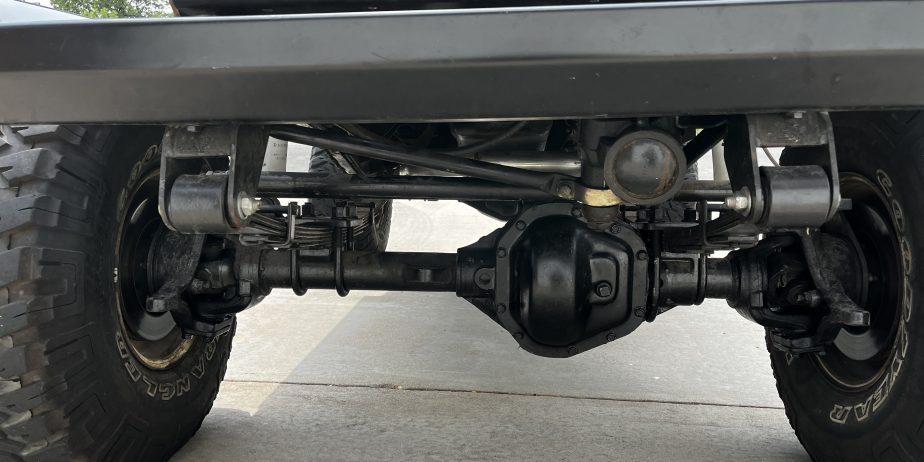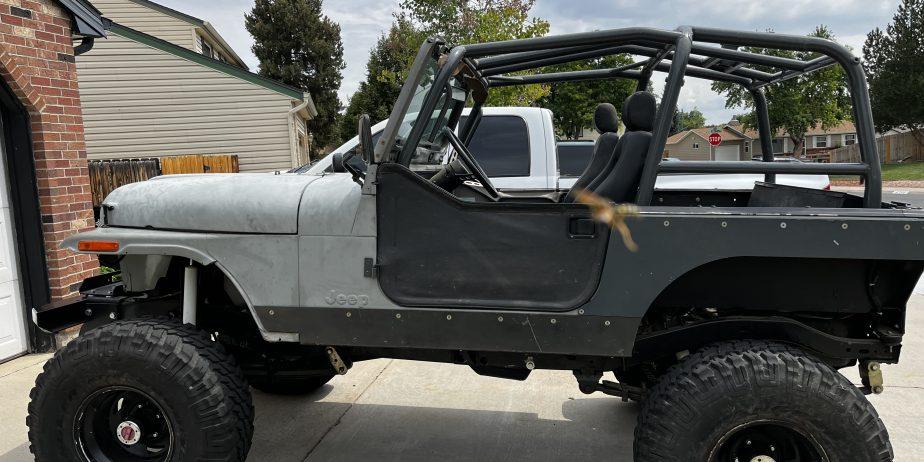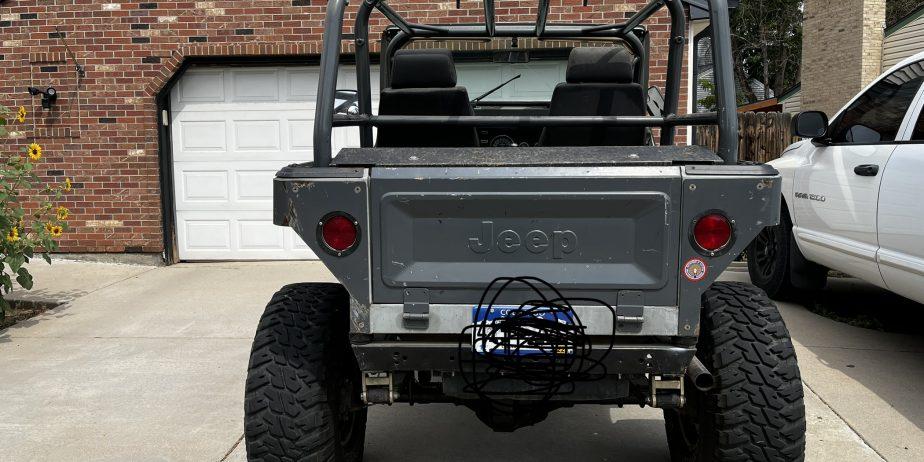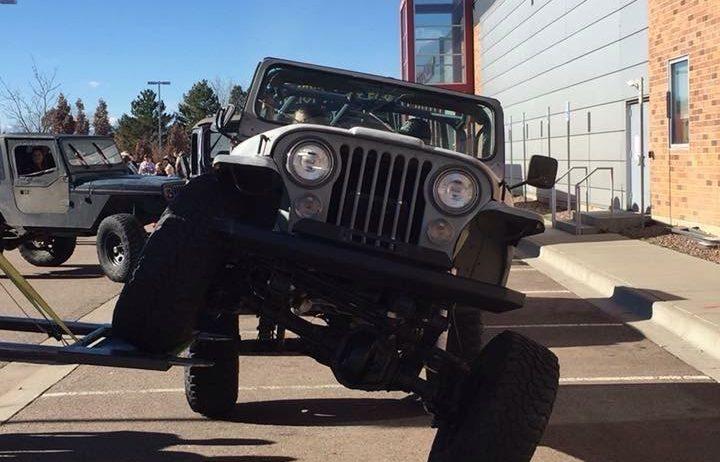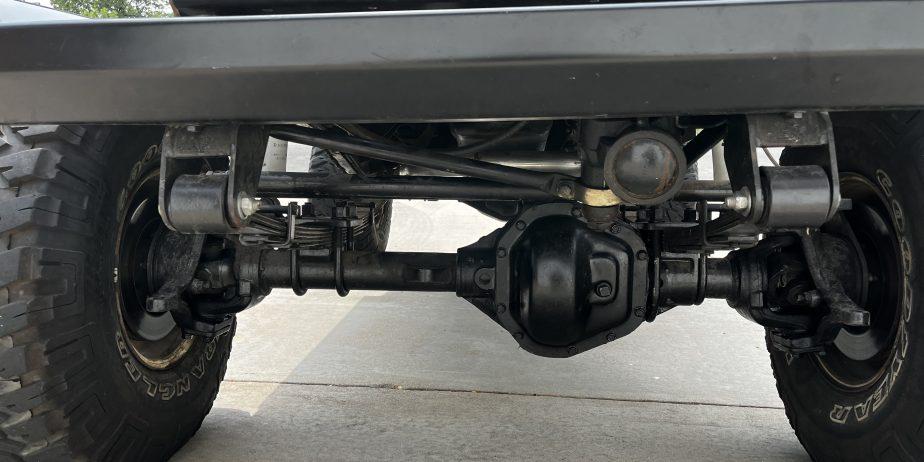 1978 CJ-7-
*Howell TBI.
*AMC 360 with less than 2800 miles.
*Turbo 400 trans that has been completely rebuilt with 32 spline yoke.
*New Atlas t-case,4.3 ratio, 32 spline output.
*Front axle Dana 60 reverse cut 4.56/Detroit locker,35 spline inner & outer axle, Moser axles, Danatrac outer 5 on 5 1/2 kit.
*Rear axle Dana 60 reverse cut. Mark Williams spool, 35 spline Warn 5 on 5 1/2 full floater kit.
*4 wheel disc brakes.
*Power brakes.
*Power steering.
*Suspension new Alcan 1 1/2″ spring over.
*Front M.O.R.E. reverse shackle kit.
*Rancho 9000 shocks.
*High Steer.
*Tilt column.
Parts not installed-
*Anti-wrap bar.
*Cobra CB.
*Best Top soft top.
*Newer Soft doors.
Have over $33,000,00 invested into build, with receipts for Transmission rebuild, New rear drive shaft etc.