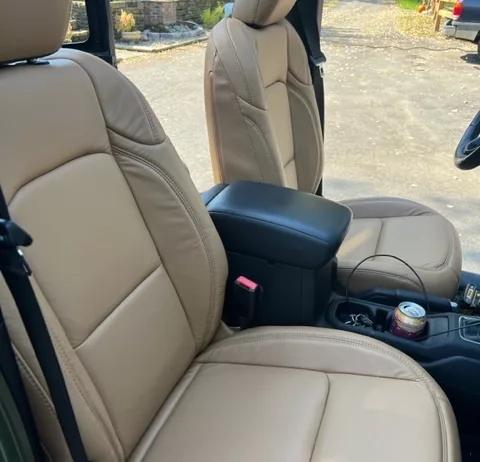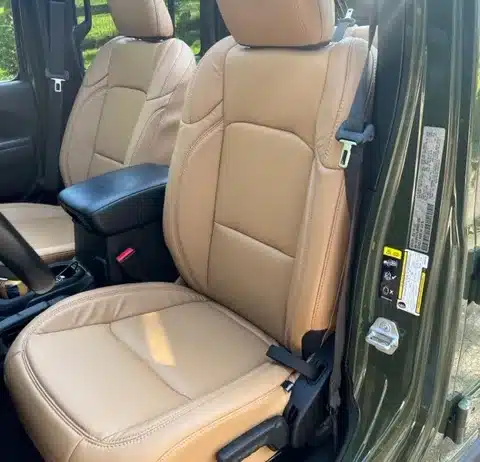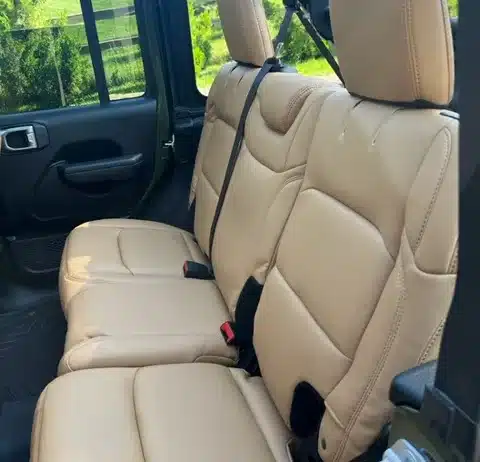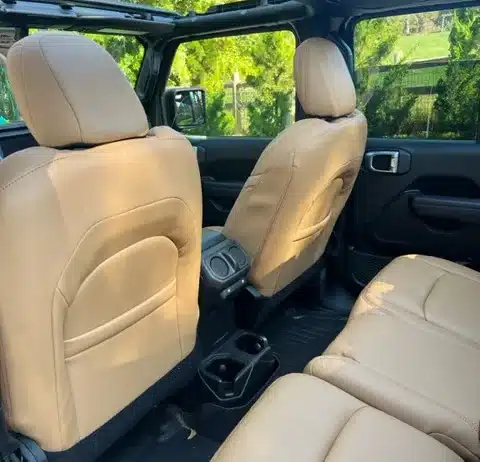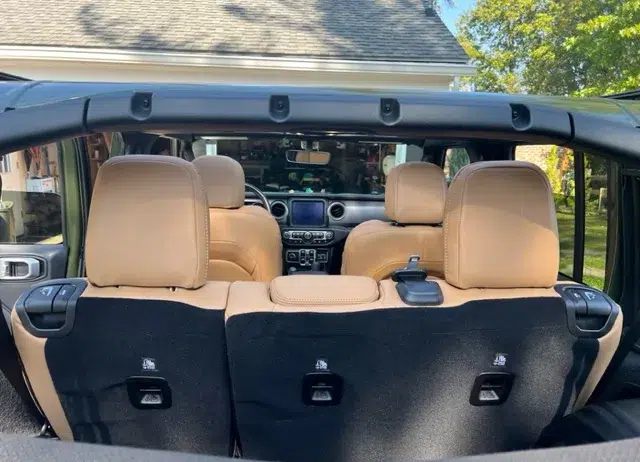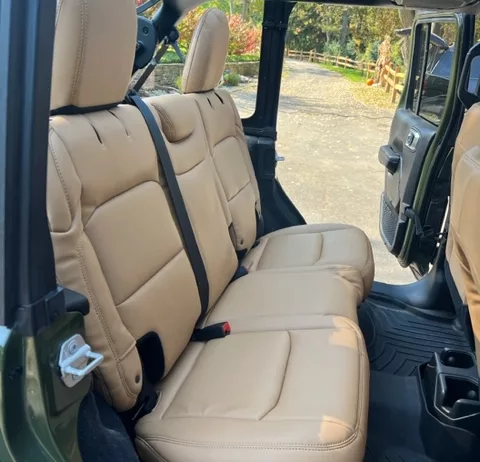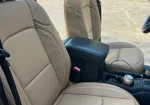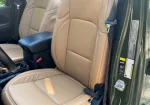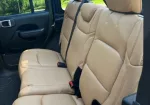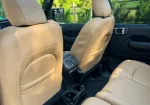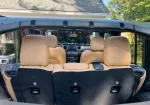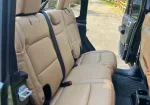 Hello everyone – we recently had our interior reupholstered with Katzkin tan leather. It is beautiful, but unfortunately the shade doesn't quite match our tan soft top, which we were hoping for. Because we are very particular (crazy?), we are going to have it redone. When it is redone, the leather will be removed and undamaged. As we don't have a use for it (although it *almost* is enough to convince us to get another Wrangler!) we are hoping to sell it to someone who does!
It was installed on 9/25/23, and the leather is in perfect condition. The back seats have never even been touched. Our mess up is your bargain – we paid over $2,000 (with installation, which took about four hours). You'd obviously need to have them installed – I'll ship them in a box.
I confirmed with Katzkin that this will fit all 2018-2023 JL Wrangers.
Hope someone can take advantage of this, and that we can recoup at least part of our payment!